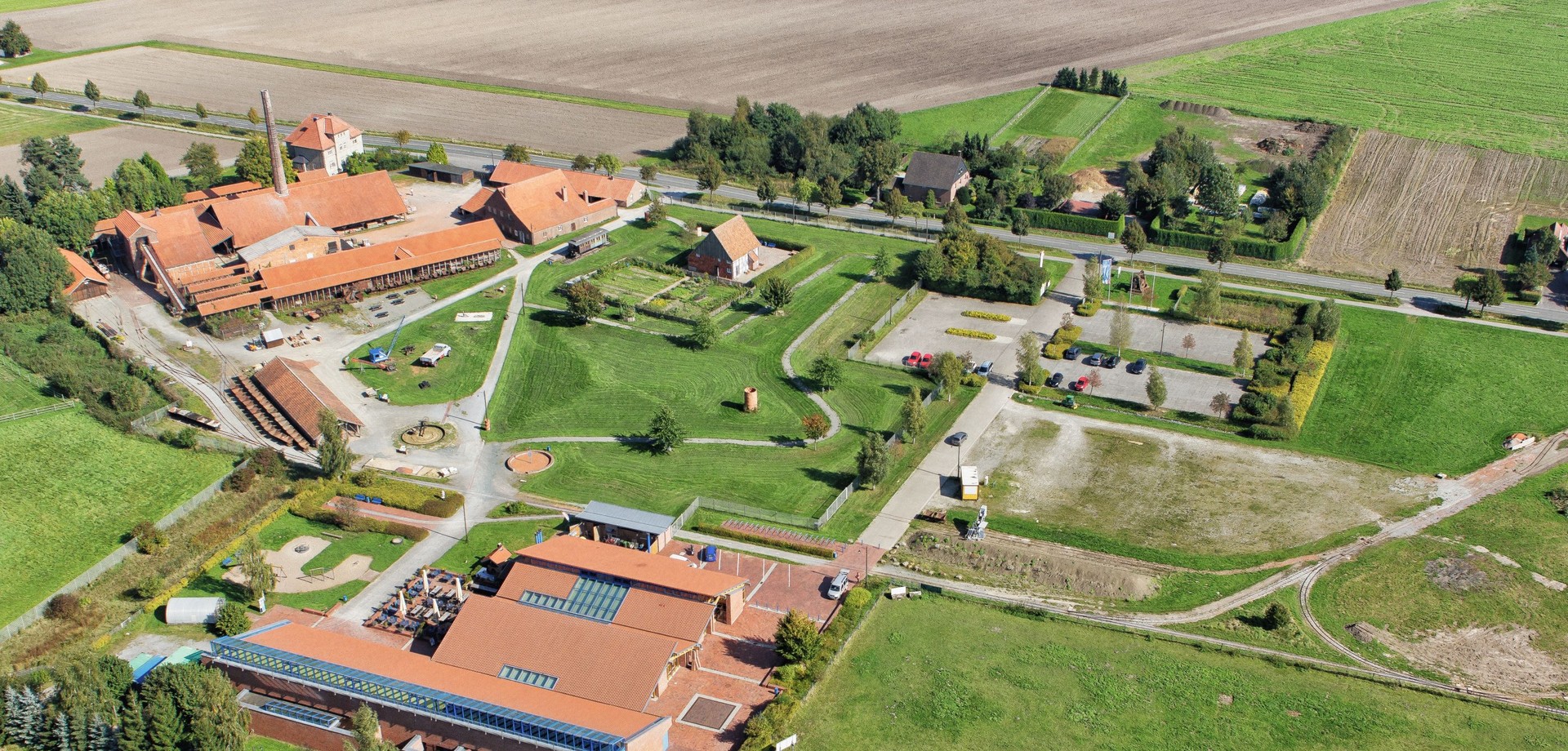 Opening hours
Tuesday-Sunday and public holidays 10-18
Final admission 17.30

Closed: Mondays (except public holidays) and from 23. Dec. 2021 -1. Jan. 2022
Admission charges
Adults: 4.00 Euro
Adults in groups of 16 persons or more: 3.50 euros
Reduced*: 2.00 Euro
Children, young people, pupils: free
* Those entitled to a reduction are recipients of current benefits under the Social Security Codes II and XII, students under 30, trainees, people doing voluntary service, people with a degree of disability of 50%.
Free admission
LWL Museums' Card, LVR Museums' Card, Deutscher Museumsbund, ICOM, RuhrtopCard (once only)
Food and drink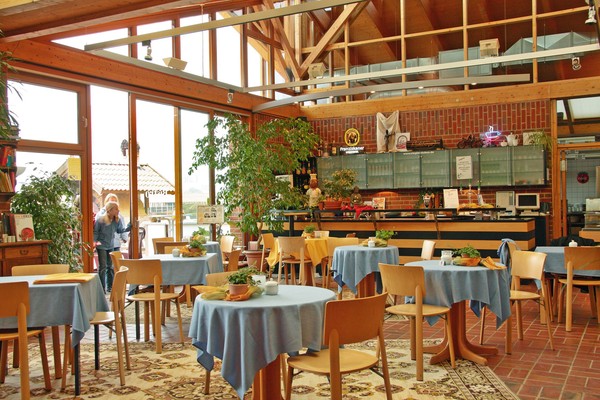 The museum café "Tichlerstoben" offers a constantly changing range of home-made cakes and tarts. You can also enjoy tasty specialities and the so-called "Lippischer Pickert" - typically served with butter, beet cabbage and liver sausage. From the sun terrace you can enjoy a view over the museum site. From there you can also keep an eye on the children in the adjacent playground.
The café offers the necessary equipment and catering for training courses and conferences. Family celebrations, company and club parties can be held in a small, cosy setting, or in the hall which holds up to 200 people.
Opening hours: Tuesday-Sunday 11-17.30. Closed on Mondays.
For families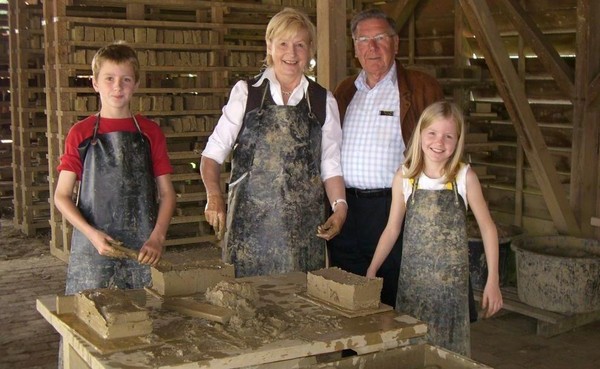 In addition to our playground with a range of attractions like a slide, a nest swing and a nodding animal, the Lage Brickworks Museum has many other activities for children. Making bricks with your own hands, stacking building blocks in the construction workshop, meeting our comic characters, "Master Brickmaker Lehmann" and "Bricky Tony" on the children's circular trail, taking a ride on the light railway or enjoying a "Lippische Pickert" on the sun terrace. There's a lot for all the family to discover here.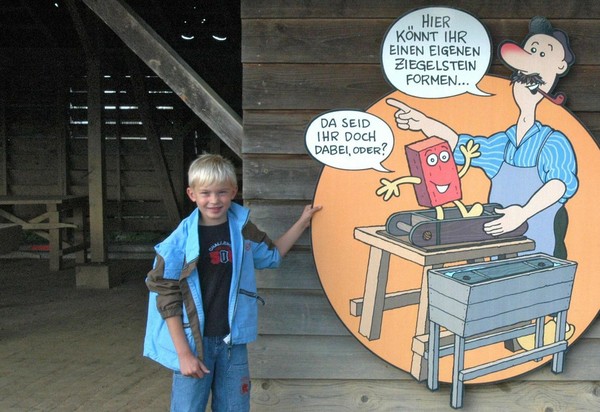 On the road with Lehmann, the Master Brickmaker
The material from which houses have been built for centuries feels cold, sticky and heavy. Children can shape bricks with their own hands with the help of a wooden frame. A few weeks later they can pick them up again as finished baked bricks.
The hand-making brickyard is one of the most popular stops on the children's circular trail with "Bricky Tony" and "Brickmaster Lehmann". Picture and text boards featuring the two comic figures guide the children through the museum and encourage them to participate and experiment.
In the mechanical brickworks, boys and girls can use heavy metal wheels to push the damp clay through a metal grate, drive tippers and make small bricks on a model extruder.
Workshops etc.
In addition to workshops for children which are always held on Saturdays, we also offer programmes that may be booked on visits with larger groups of children. Here you can find special offers for children's birthdays.
Dogs may be taken on a leash into the outdoor area. However, dogs are not allowed in the buildings, with the exception of guide and assistance dogs.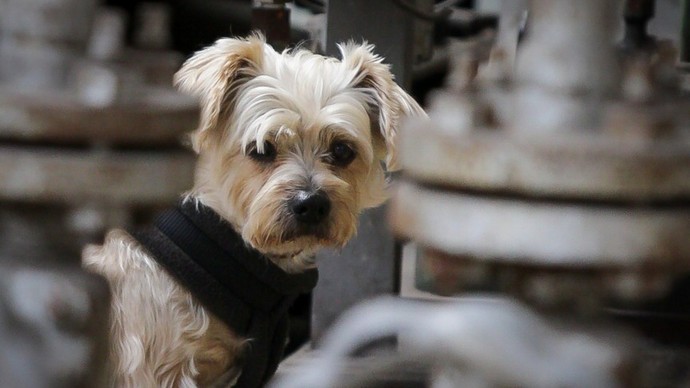 You are welcome to photograph your activities during your visit. You can share your pictures on social media under #lwlindustriemuseum and #ziegeleilage.
For commercial photos, prior consent must be obtained.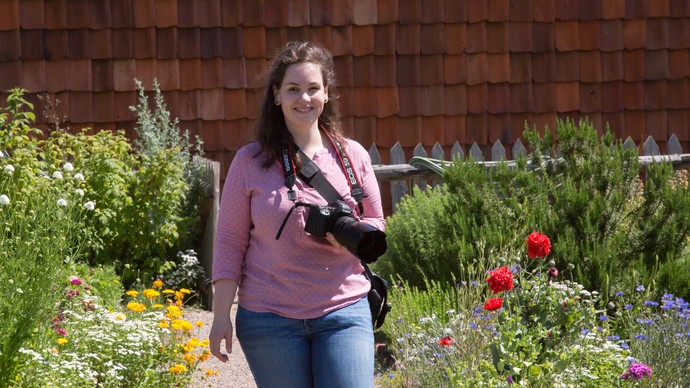 The museum shop at the Zollern Colliery sells books, souvenirs of the Ruhrgebiet, toys and products from all the sites of the LWL Industrial Museum, like pit cloths and glass.
Open Tue - Sun 10.00 - 18.00
Phone 05232 9490-12
Arriving by car
A 2 motorway: exit "Ostwestfalen/Lippe" or "Herford/Bad Salzuflen", take Ostwestfalenstraße (B 239) in the direction of Lage, and follow the signs.
Arriving by bus and rail
From Herford or Lage central station (Hbf) to Bad Salzuflen-Sylbach station. From there it is a 15-20 minute walk. Please ask for departure times at the museum ticket office.

You can take bus  942 from Bad Salzuflen in the direction of VitaSol-Pivitsort and alight at "Abzweig Ziegeleimuseum". The bus stop is served once an hour on weekdays and Saturdays; on Sundays only in the afternoon.

Alternatively, from Lage railway station you can also take bus 749 in the direction of "Bahnhof Oerlinghausen" and alight at "Lage-Hagen, Ziegeleimuseum". This stop is served almost hourly on weekdays.
On Saturdays and Sundays the stop is not served. However, you can then use the alternative stop "Sylbach Bahnhof". There the bus stops there every hour on weekdays and Saturdays, and every two hours on Sundays.