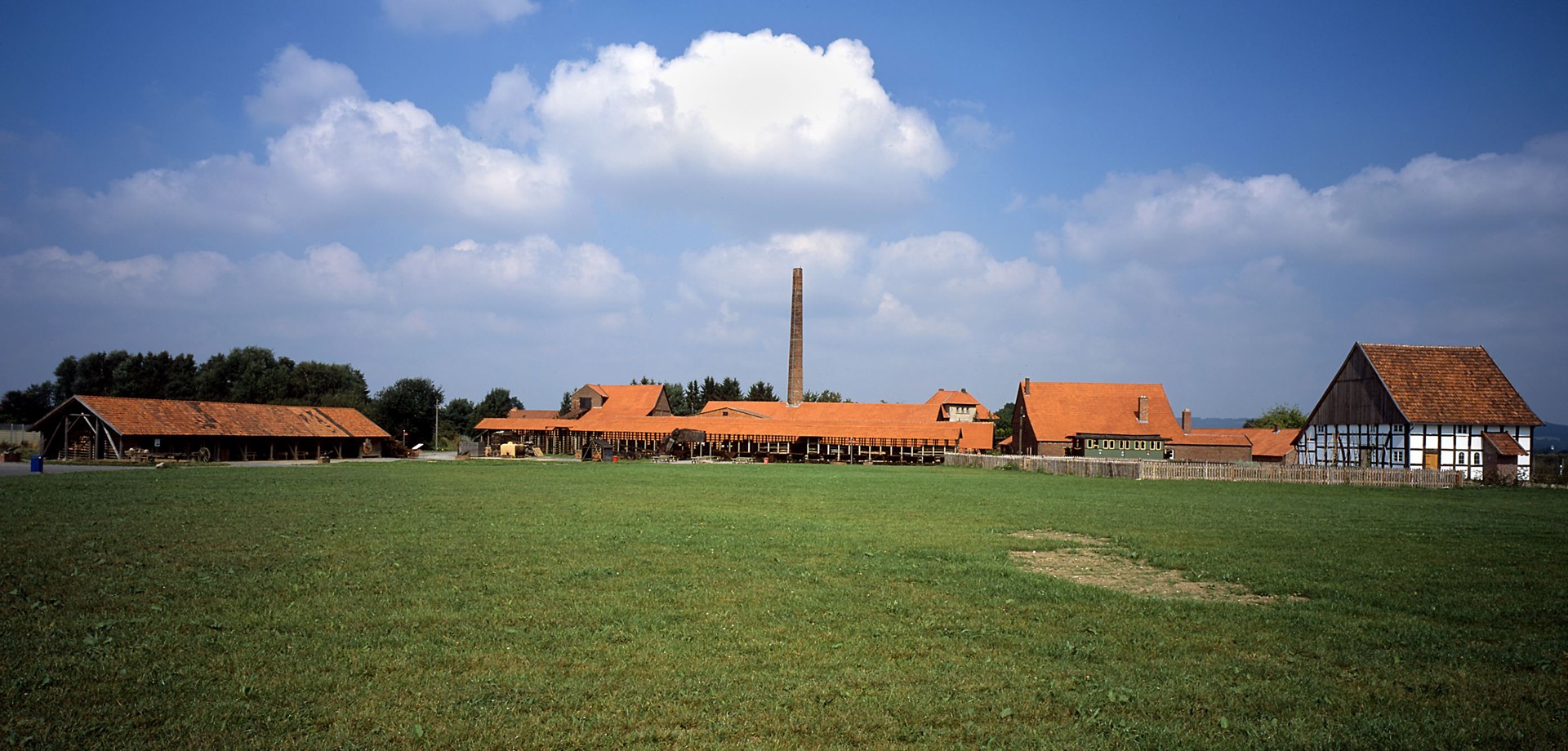 The brick factory
From clay to brick
The brick factory is surrounded by meadows and fields, and its bright red rooftops can be seen from near and far. For over 70 years smoke rose from the high chimney and millions of bricks were produced in the former family business in Lippe. The original facilities have been completely preserved. This is an ideal opportunity for you to immerse yourself in a world of hard work, visit the entrepreneur Gustav Beermann in his villa, get to know a working class family in their simple cottage, stroll through the vegetable garden, and make your own bricks by treading clay. The production days in the mechanised brickworks and the firing ceremony are highlights in the annual calendar of the industrial museum.
Opening hours
Tuesday-Sunday and public holidays 10 am - 6 pm
Final admission 5.30 pm

Closed: Mondays (except public holidays)
Address
LWL-Museum Ziegelei Lage
Sprikernheide 77
32791 Lage


Tel: 05232 9490-0

Fax: 05232 9490-38

Admission charges
Adults: 4.00 Euro
Adults in groups of 16 persons or more: 3.50 euros
Reduced*: 2.00 Euro
Children, young people, pupils: free
Free admission
LWL Museums' Card, LVR Museums' Card, Deutscher Museumsbund, ICOM, RuhrtopCard (once only)
* Those entitled to a reduction are recipients of current benefits under the Social Security Codes II and XII, students under 30, trainees, people doing voluntary service, people with a degree of disability of 50%.